Atelier Avoc
ATELIER AVOC
Corporate • Ecommerce • Responsive
Fashion & Design
• 2014 •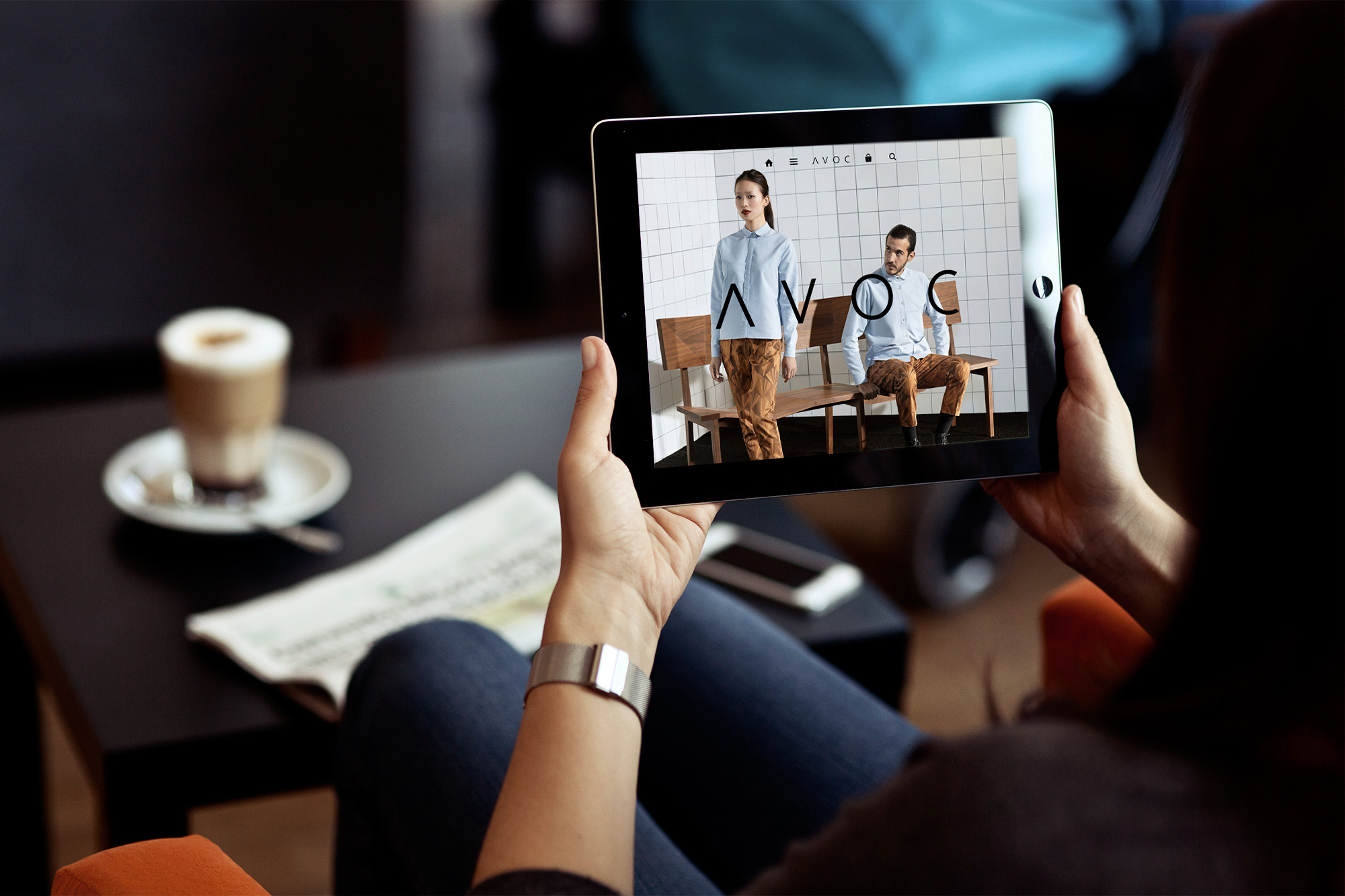 Avoc is a fashion-design label established in 2013 in Paris.
It creates connections between clothing, scenography and decorative arts.
Currently on sale at Centre Commercial boutique in Paris and online at atelieravoc.com, they will be soon available at Galeries Lafayettes (Paris) and in other shops worldwide.
I was in charge of development and production of their new website and online store.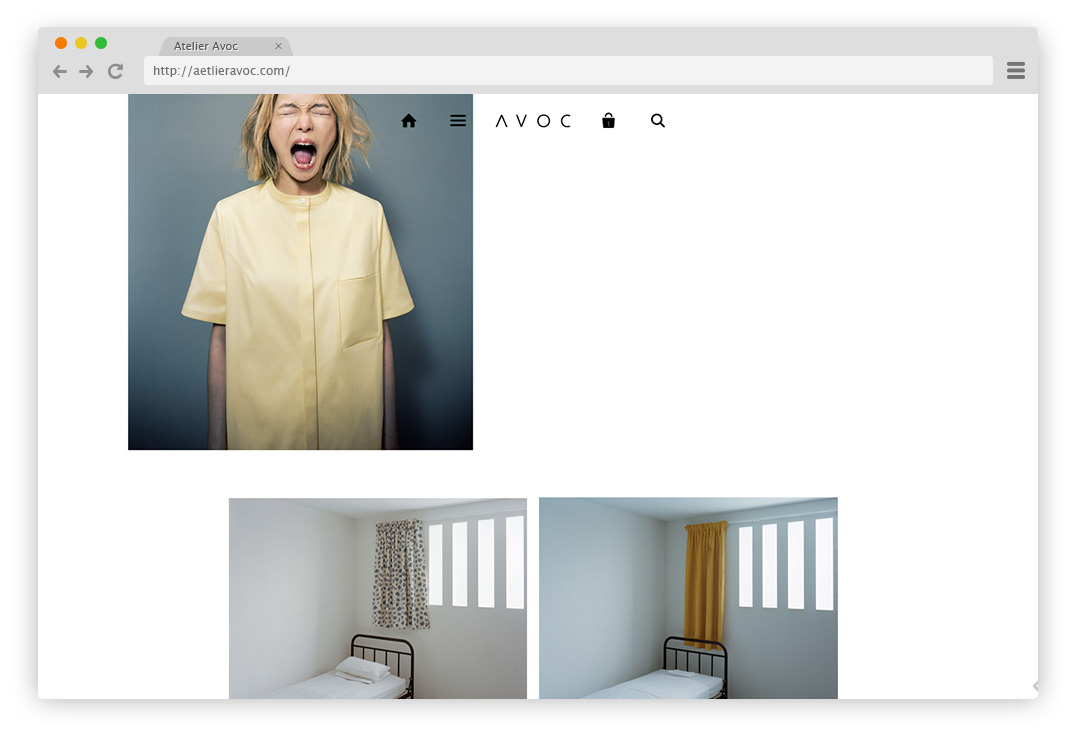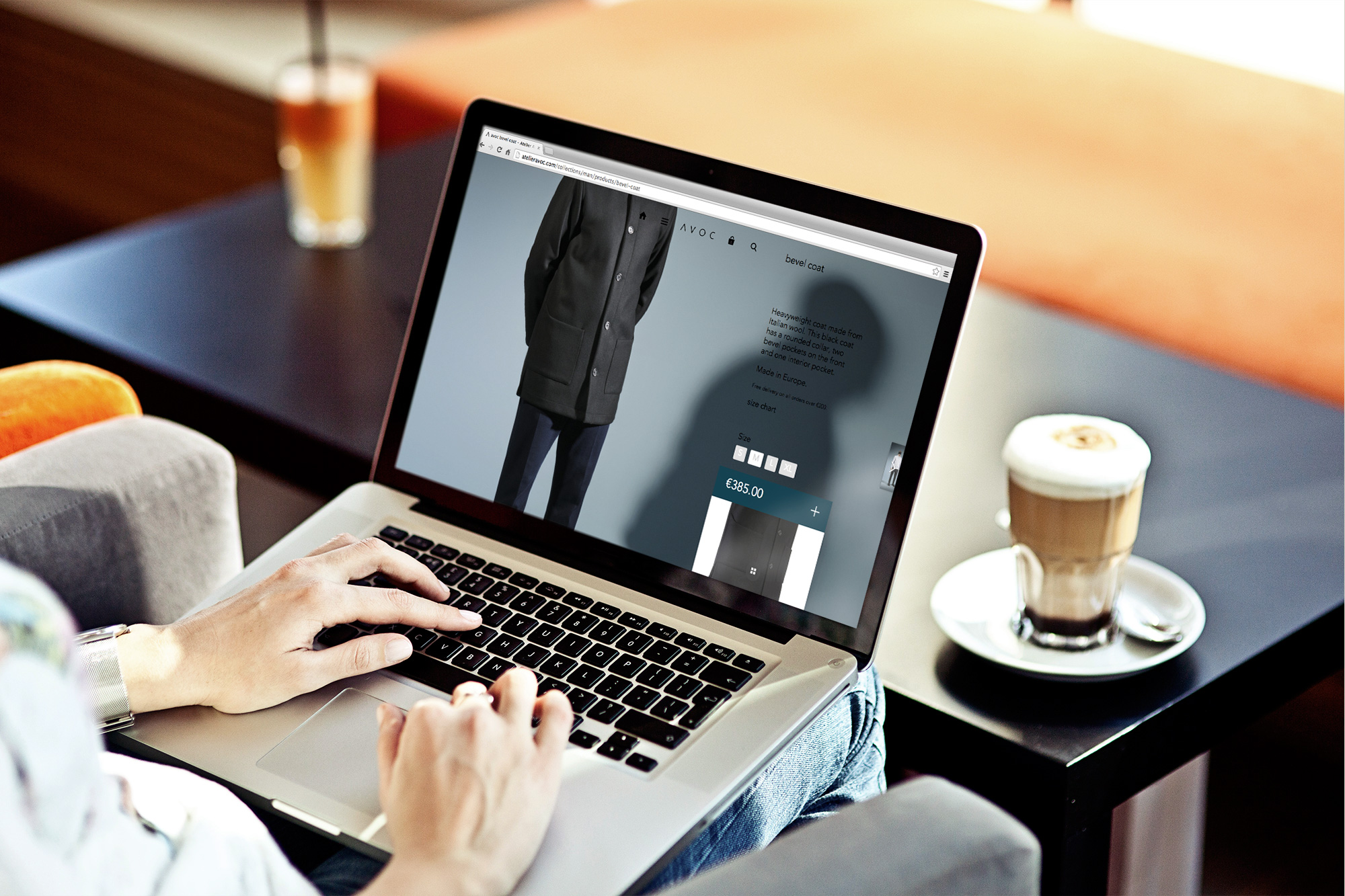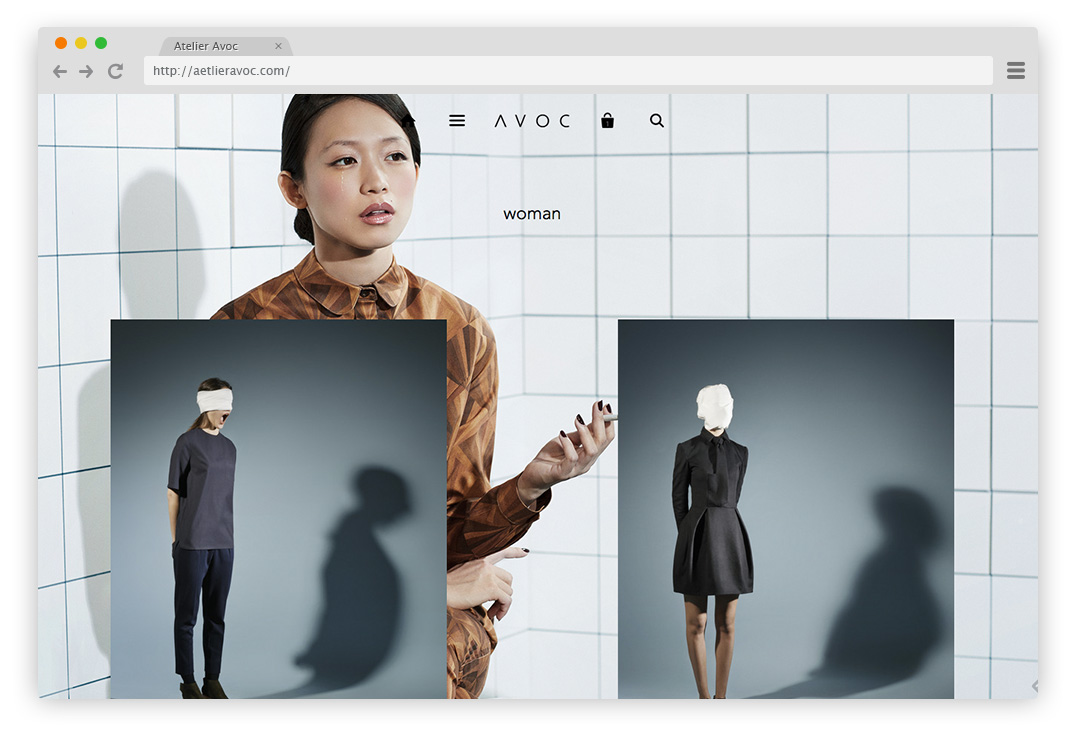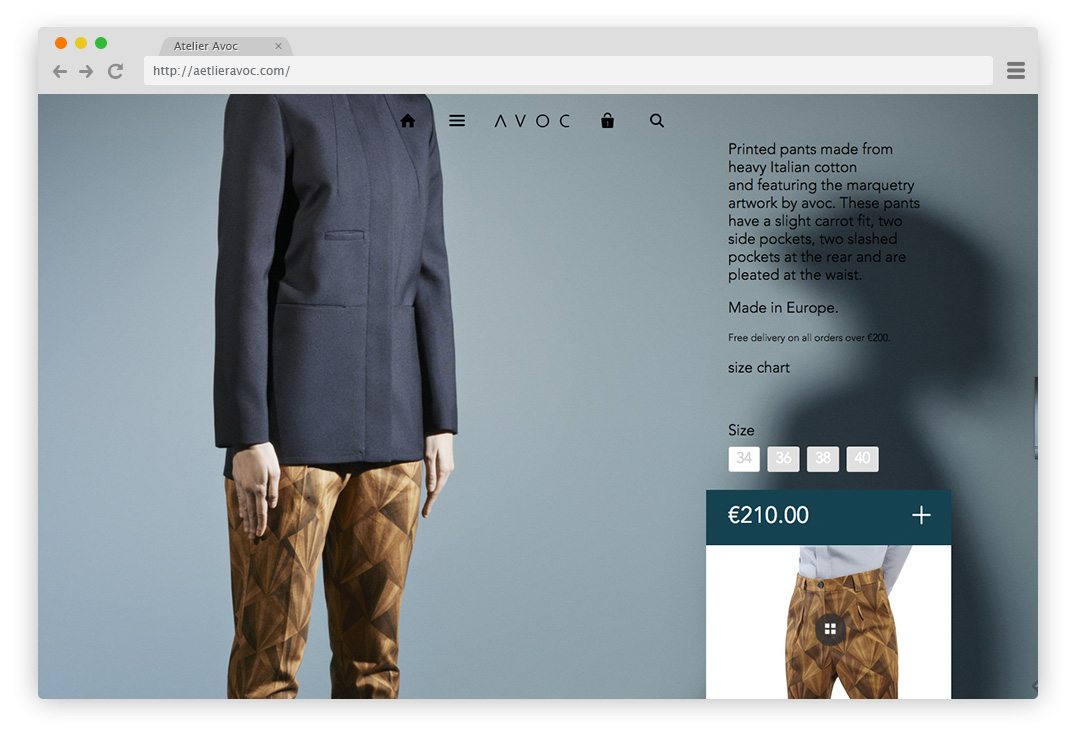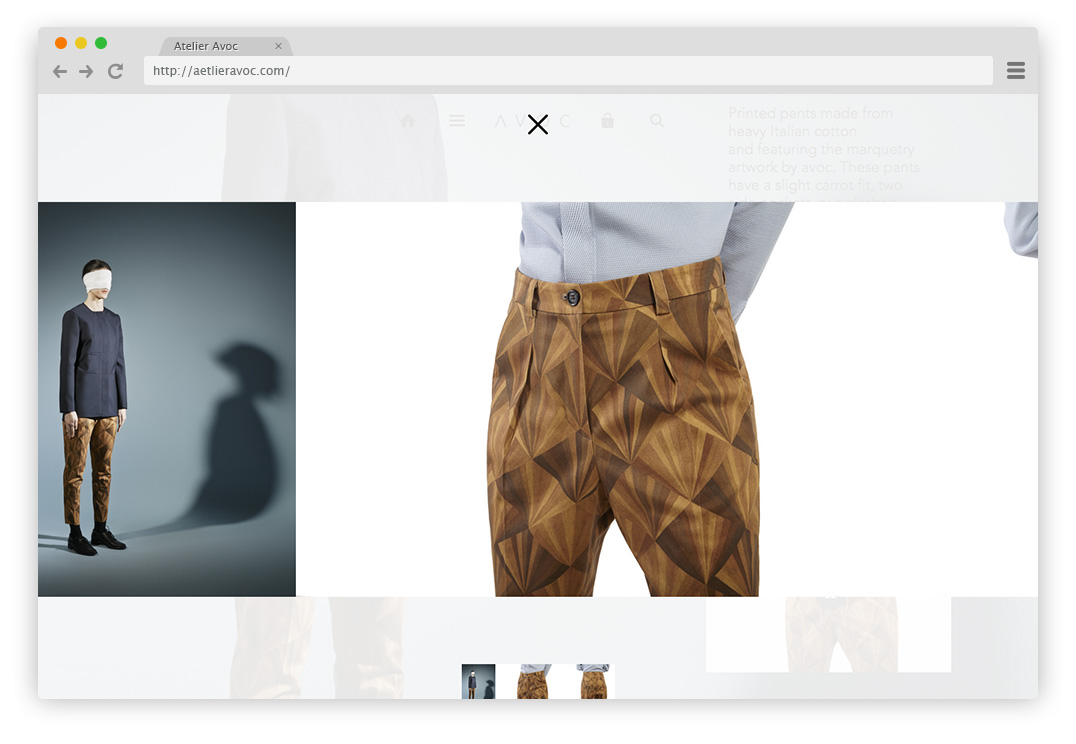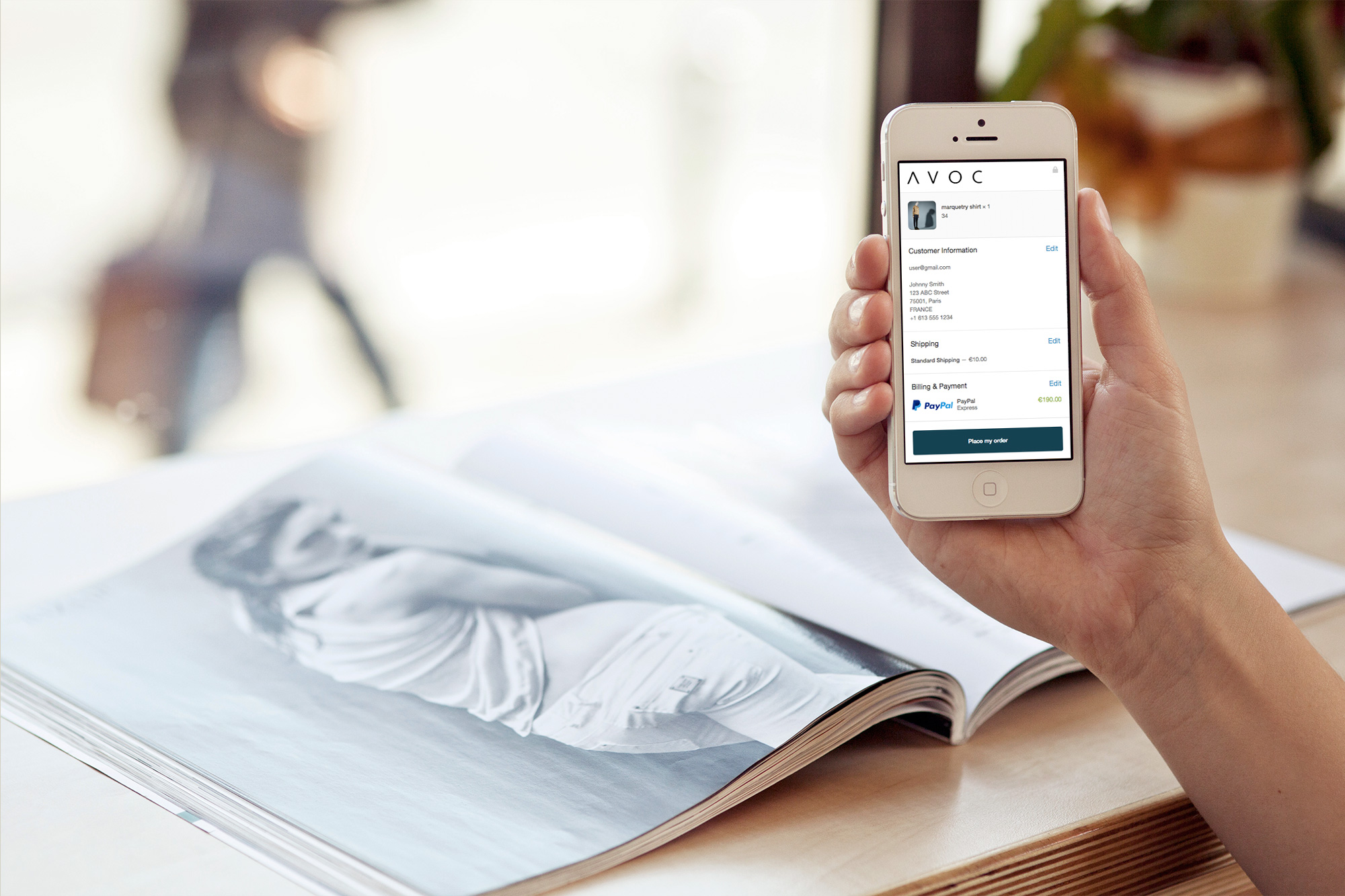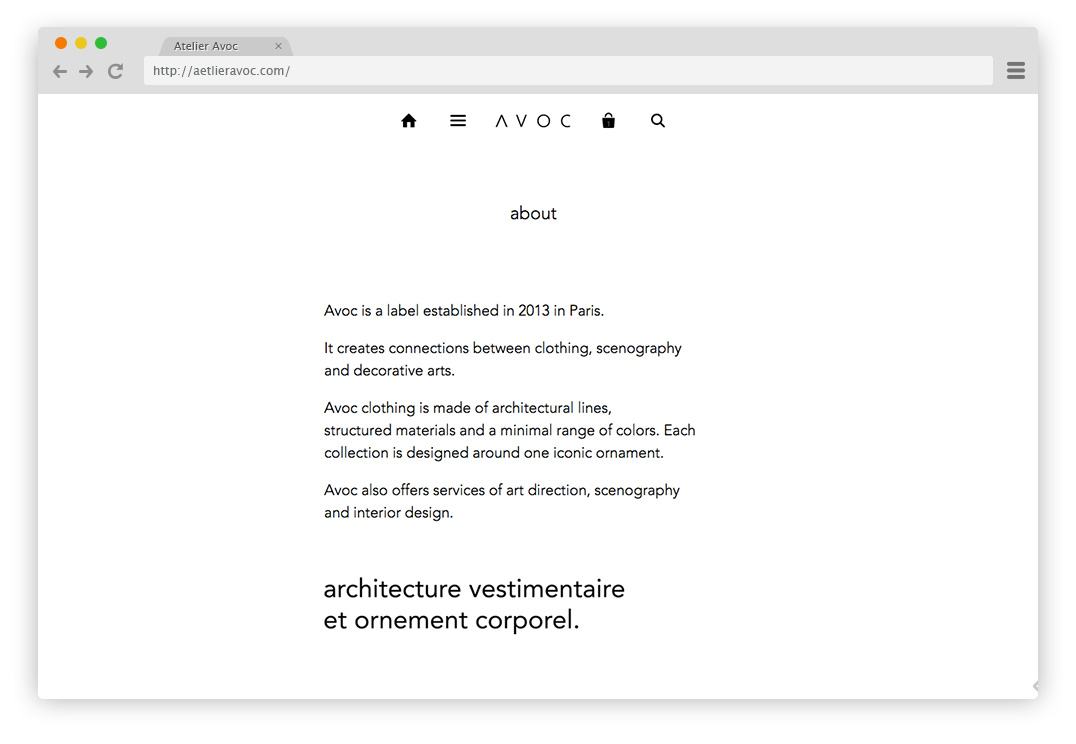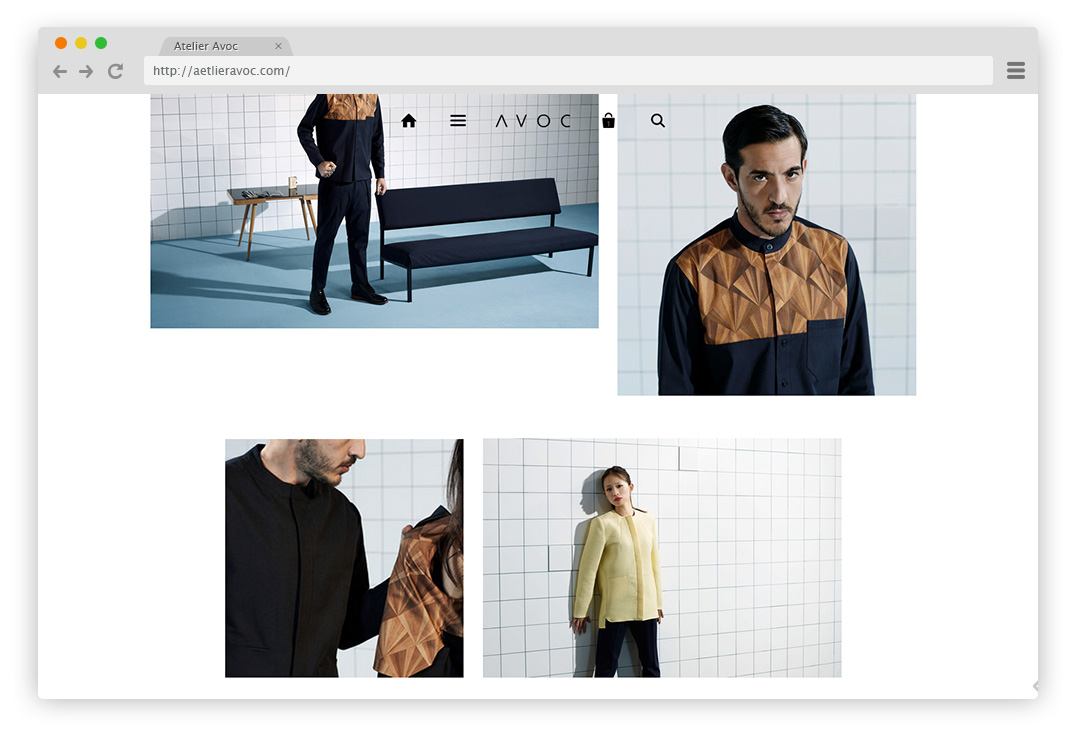 © Atelier Avoc, All rights reserved