La Frange à l'Envers
LA FRANGE À L'ENVERS
Responsive • Ecommerce • Branding
Fashion
• 2013 •

The concept is yet simple and powerful: is your wardrobe full of clothes you didn't even remember you had? At the same time, you never know what to wear cause you don't have anything? Common feeling, right?
Here it comes La Frange à l'Envers.
Second hand premium feminine clothes (soon for man too) at affordable prices, with the possibility for each client to become a seller too.
The best way to centralise all sales was to setup an online store, and so I did for them: a responsive e-commerce website based on WordPress technology, built with love and care. This is what it's all about: a great project, run by extraordinary people and the chance to contribute to it.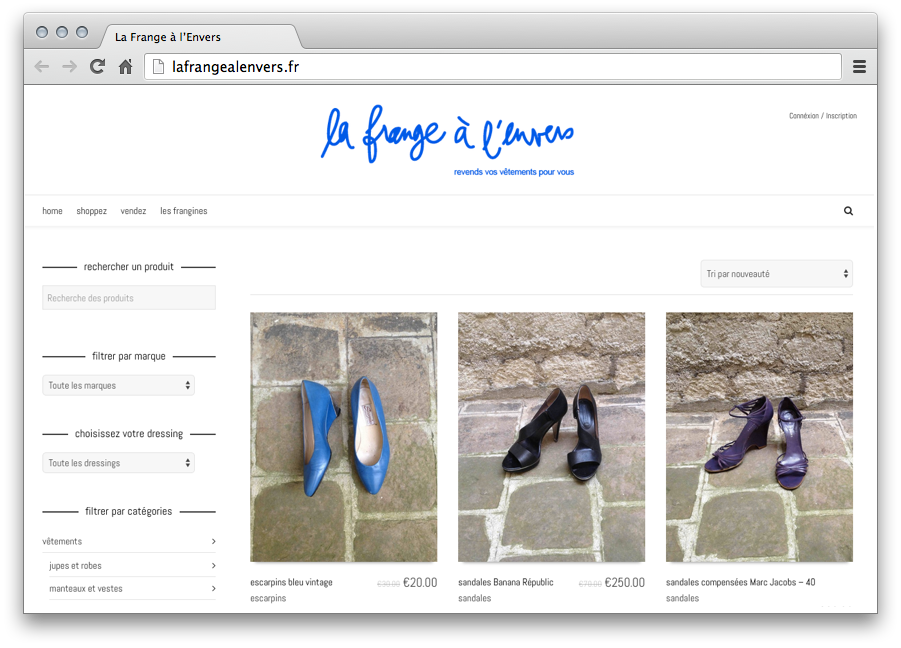 Beside coding and defining the right website structure, I also enjoyed to help them from in-store flash sales organisation, branded material creation to cooking pasta during our full fun working nights!
artworks © Amelie Pichon