Love 4 Italy
LOVE 4 ITALY
Brand identity • Logo design
Food
• 2013 •
Love 4 Italy, owned by two good friends of mine, is a company created upon roots and stories about a land they left but never forgotten. Italian food for soul is their statement and that's nothing but true.
Based in Belgooly, Co. Cork (Ireland), Walter and Giorgia provide the local community with the finest products arriving every week directly from the South of Italy. While already active locally through the several farmers markets they serve, they eventually decided to launch an online shop and engaged me in order to design the logo for their business.
First proposal
Undefined lines, bold type and solidity over a combination that adapts to every context.
Cooking with love provides food for the soul.
– Valerie McKeehan
Second proposal
In this second version the typography melts with the iconographic part of the logo.
A clean use of sans serif type completes the brand name.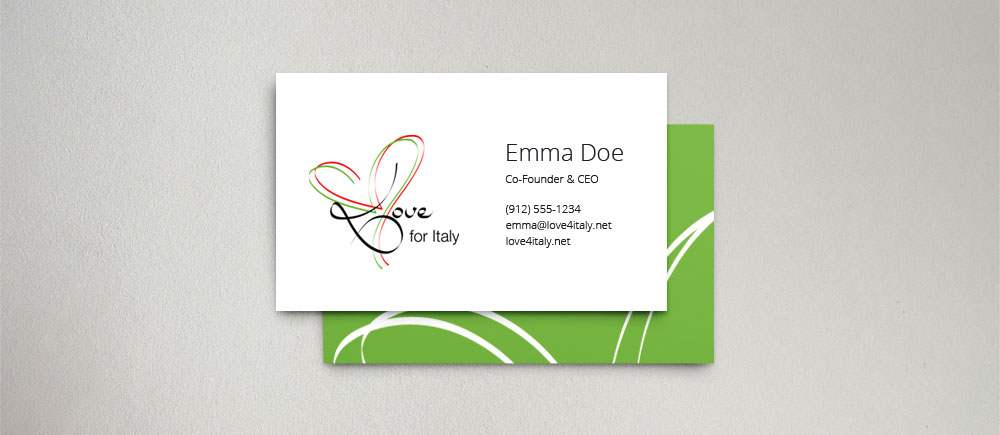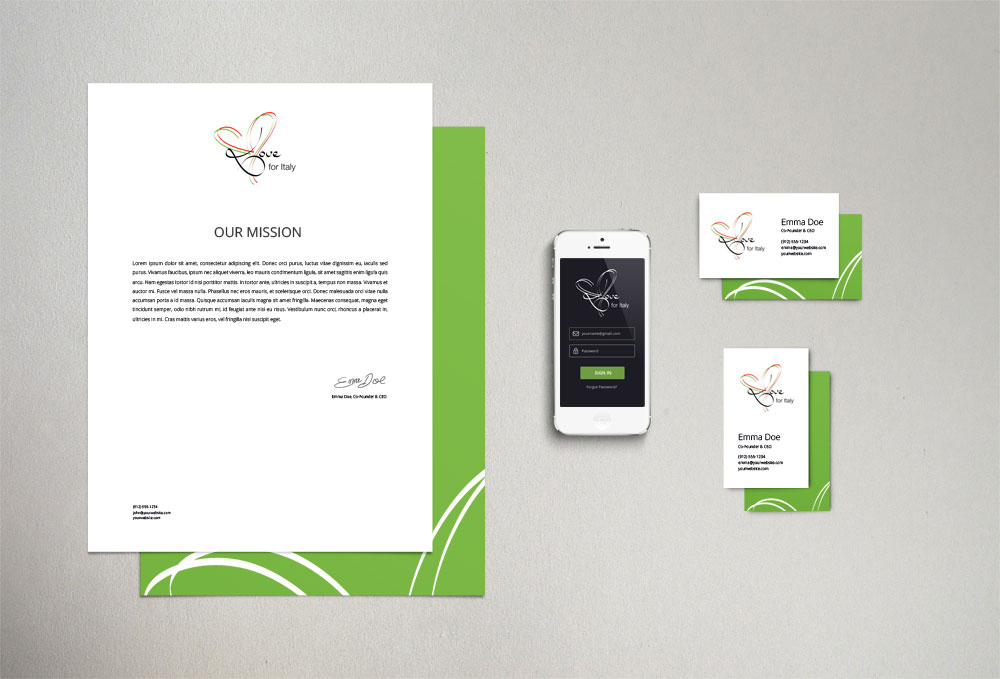 To create something working on a such hackneyed concept as the Made in Italy, well it has been a great challange!
In my drawings I tried to reveal the essence of the italian charachter through the use of the flag colours (as per brief requirements), but remaining as much light as possible in the global visual composition.
food photos © Noel Mahon